WE COVER JUST ABOUT ANYTHING TREE RELATED!
At Vanderkooi Tree, we're committed to offering quality tree services to Muskegon, MI and will travel within 20 miles or further per request.
Let us help keep your trees, shrubs, bushes, and hedges healthy with professional and affordable trimming, pruning, and clean up services. Healthy trees start below the surface. Vanderkooi Tree treats the whole tree starting with the root system to support hardy, disease resistant plants with a full, vibrant canopy.
Vanderkooi Tree is also equipped to meet your removal needs with safe, efficient, and affordable services. Our team is diligent about protecting your property while felling trees, removing stumps, and cleaning up debris. Our crews work carefully to make sure tree trunks, branches, and limbs do not cause damage to your property. We are motivated to leave your property clean and ready for you to repurpose or reuse right away.
At Vanderkooi Tree, we are here to help with all your tree services. From small jobs to large projects, we have the equipment and experience to handle the job safely and efficiently. It rarely pays off to take risks when your home, your health, or your neighbor's property are at risk.
Contact Vanderkooi Tree today and let us show you why we're Muskegon's best choice for all tree services. While we encourage all of the communities we serve to contact us to remove diseased or dying trees before they cause problems for you or your neighbors, we're also ready to help you get the clean-up process started after storms or an unfortunate event finds you. Contact us today for more information, to request a quote, or to schedule your next tree service today.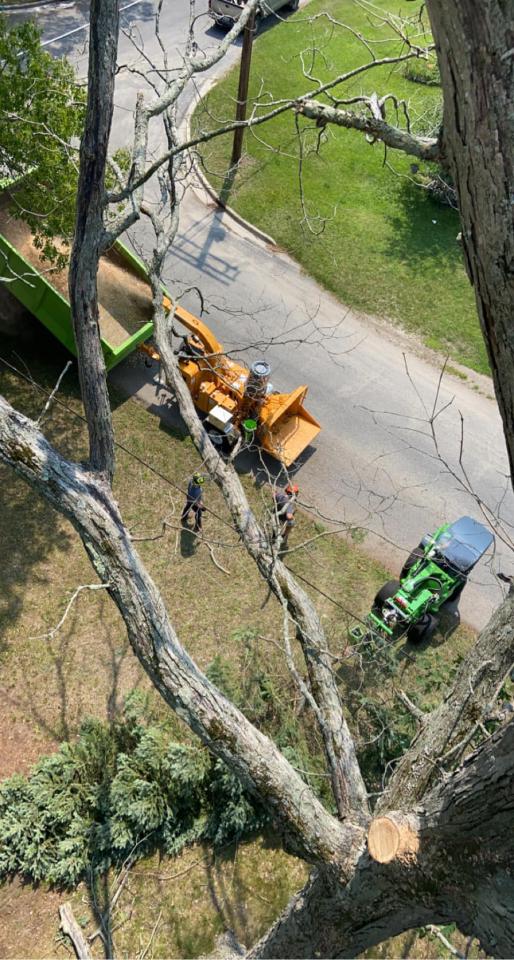 Whether you're looking to revive your existing landscape or to create a completely new look, Vanderkooi Tree can help make your dreams a reality. Put our experienced team to work on your tree planting project to create a beautiful outdoor space for you and your family to enjoy.
We have the experience, staff, and equipment to manage projects of any size and will help your home or business stand out.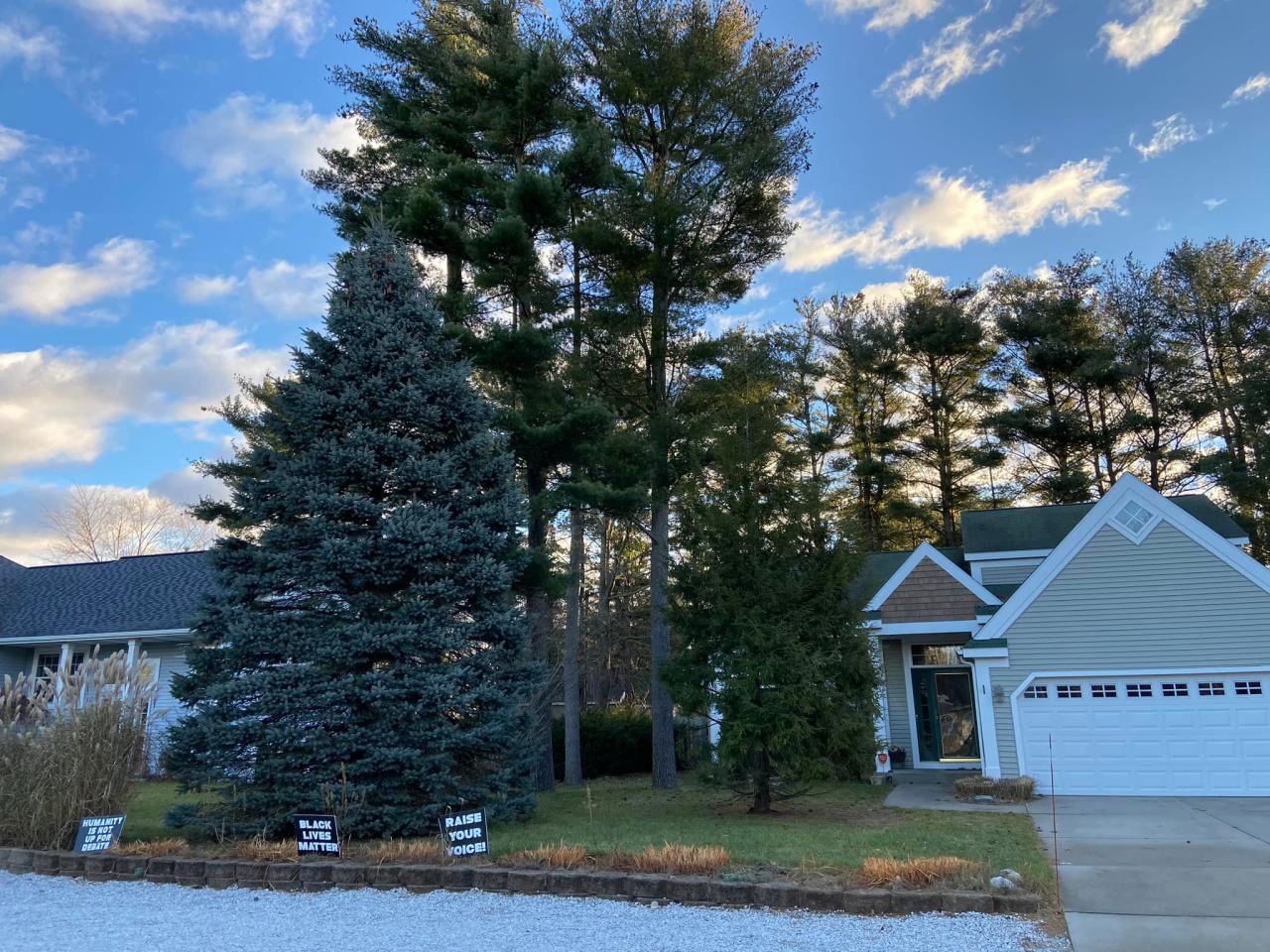 Overgrown or dying trees can cause major problems on your property. Whether a tree is just overgrown and needs to be trimmed back, or it's time to take it off the property all together, Vanderkooi Tree has the experience and equipment to get the job done safely and efficiently. No matter how close your trees are to your home or business, our seasoned tree technicians can make your tree nightmares disappear.
We also offer stump removal services to give you a great space, ready for you to enjoy right away.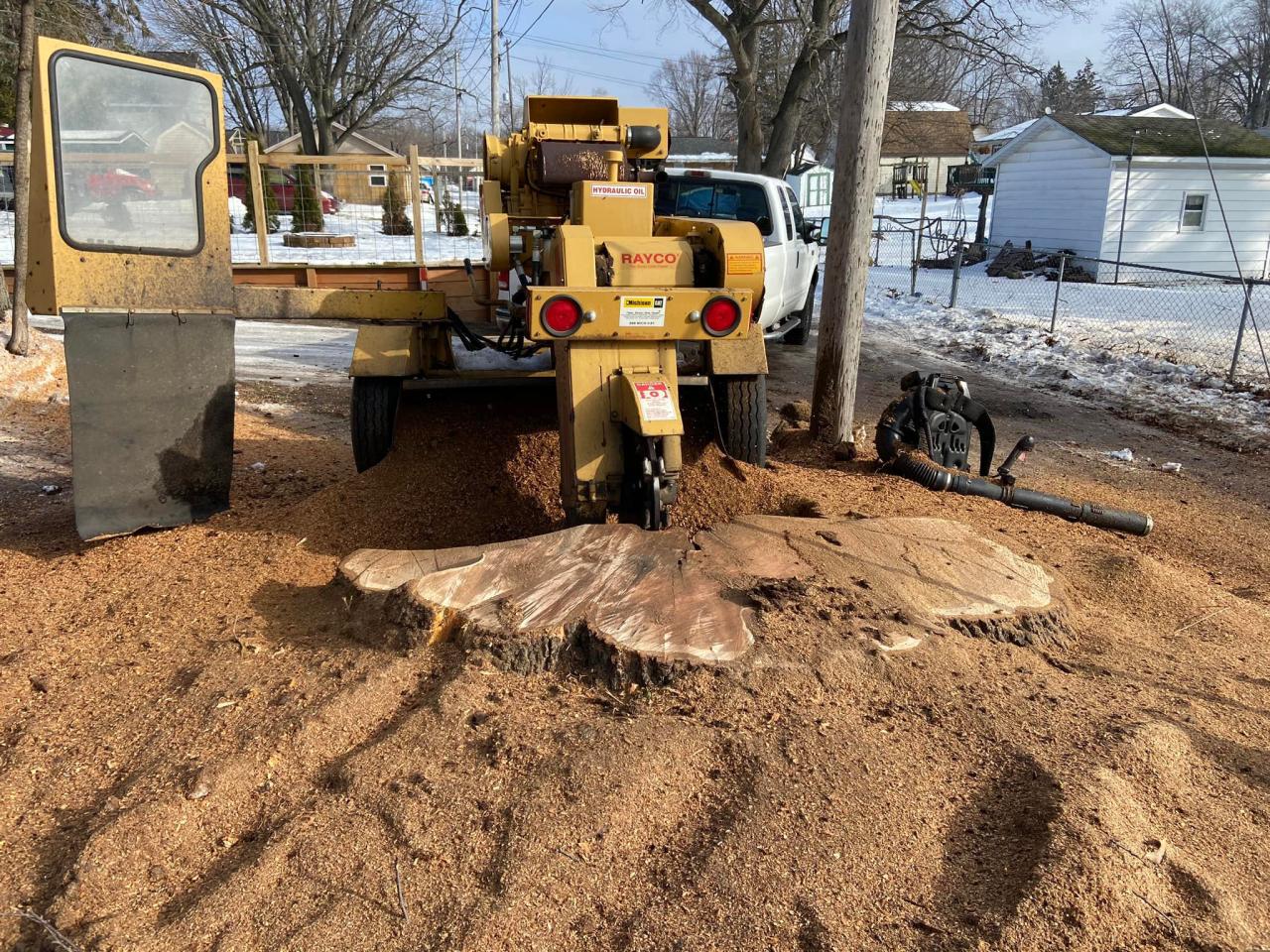 Land Clearing & Excavation
At Vanderkooi Tree, we are proud to be one of the leading tree services for Muskegon and the surrounding area. Whether you're looking for help with land clearing or minor excavation, Vanderkooi Tree has the people and equipment to get the job done right.
Our talented operators work efficiently and safely to meet your land clearing needs. Contact us today to learn more and get your free estimate.